Our mission is to empower new and existing Lash Artists & help them create their own businesses.
We are committed to creating and continuously improving effective learning methods to our Lash community.
We are dedicated in helping to create successful and fully booked Lash Artists.

Hi beautiful Human! | I am Julia. | Nice to meet you!
We will give you the tools to start & grow your own successful lash business.
Your Trainer
12 years of experience in the industry as a Lash Artist helped me to really hone in on the skills required to make it in this Industry.


The Tribe
We have one of the largest active Lash Learning platforms and communities in the world. You will always have someone to talk to and run ideas and issues by.
Multi 7-figure Expertise
Wether you want to make 5k, 10k, 50k or more per month, you can be sure that you get the best tools and expertise from someone who has actually built a multi-7 figure Lash Brand herself.
Support & Business Training
We provide excellent student support throughout your course time and even after.
Some of our lash business course even give you the option of regular 1:1 mentoring.
A word from me to you.
I am Julia Mann, I help women (and men) like you to become super confident in lashing as well as in business with lots of return customers.
I founded my Lash Help Group "Lash Tribe" in early 2016 and we now have around 29K members worldwide.
I am all about giving Value and helping people. I soon realised how much help was actually needed.
Many of my members come to Lash Tribe and me because they feel stuck, have attended other training that cost them a lot of money without learning anything new, or don't know whether to continue to lash.
If you are looking for ways to improve your skills in lashes and business, you have come to the right place!
I'M HERE TO SHOW YOU THE INS & OUTS OF A SUCCESSFUL BUSINESS
Designed from Beginner to Advanced
Right now you may be struggling to find the best Eyelash Extensions Course that will give you absolutely everything you will need to become an amazing Lash Stylist and teach you all the ins and outs about building a successful business.
Maybe you have already done one or two training courses but they have left you rather disappointed and confused and you were hoping for something that would give you the support that you need longterm.


You are hoping to master all those tips, tricks and techniques that all the fancy lash trainers know about to produce those magazine worthy Lashes…
… but sitting in front of your client with all of those natural lashes makes you quite nervous and the smallest set back will make you want to quit.


You are thinking "Am I good enough?
Will I get enough clients?
Will I be able to quit my full time job?
What will my partner think?
Can Lashing really be a full time career and not just a hobby?"
Sound familiar?
Explore our professional courses now!
Don't loose the opportunity to become your own boss & a stand out lash artist. Live a happier, more fulfilling and profitable life-style.
When you study with us...
You will feel positive and empowered… that's just who I am and how I like others to feel.
You feel like we've known each other for years, even if you don't meet me in person and just see me in my online videos.
You can be certain I'll hold a caffeinated beverage (I have 2 kids)
You will start to either love or hate the color pink.
Wanna know my lash story? Here goes..
In 2008 I started a little hair & beauty business in my garage.
It was scary leaving the hair salon I worked for and to start up my own biz… F….ing Scary! "I was been in the Beauty Industry for over 15 years and involved in almost EVERYTHING you can imagine… Hairdressing, Makeup, Cosmetic Tattooing, Beauty Therapy and Eyelash Extensions. I even had my own home-made Makeup brand at some stage. You name it, I've probably done it.
Successfully? Nope… Not at all!
I was a jack(ass) of all trades and actually almost quit a few years back…
Throughout the last few years I have run a home salon. But let me tell ya:
Running a home salon wasn't always easy. Especially not with 2 kids!
How would I manage finding clients?
How could I actually make a lot of money?
How would I fit this around kids?
Well. Somehow I managed to get a few clients into the door but I was never making a lot of money though.. Just working many hours. I never had any $$ spare and I was honestly too scared to look at my income vs. outgoings. I didn't have to because my husband was making ok money at the time, so I wasn't really that bothered.
I had NO idea how to manage money and actually run at a profit.
Let's go back to 2013. Oh dear… this is really personal to talk about actually, but here goes…
I was working a lot of late nights, missing out on my 2 young kids bed time, cuddles while they went to sleep and time with my hubby.
It was a normal thing for me to work 4-5 nights per week. At 11pm I was finally finished, opened my salon door and realized the house was dark and everyone, including my husband, were already asleep…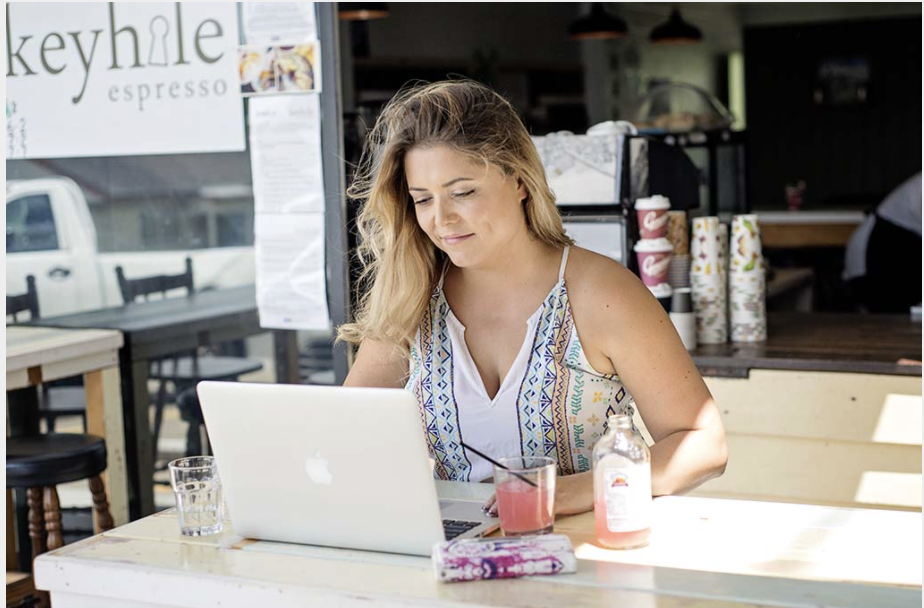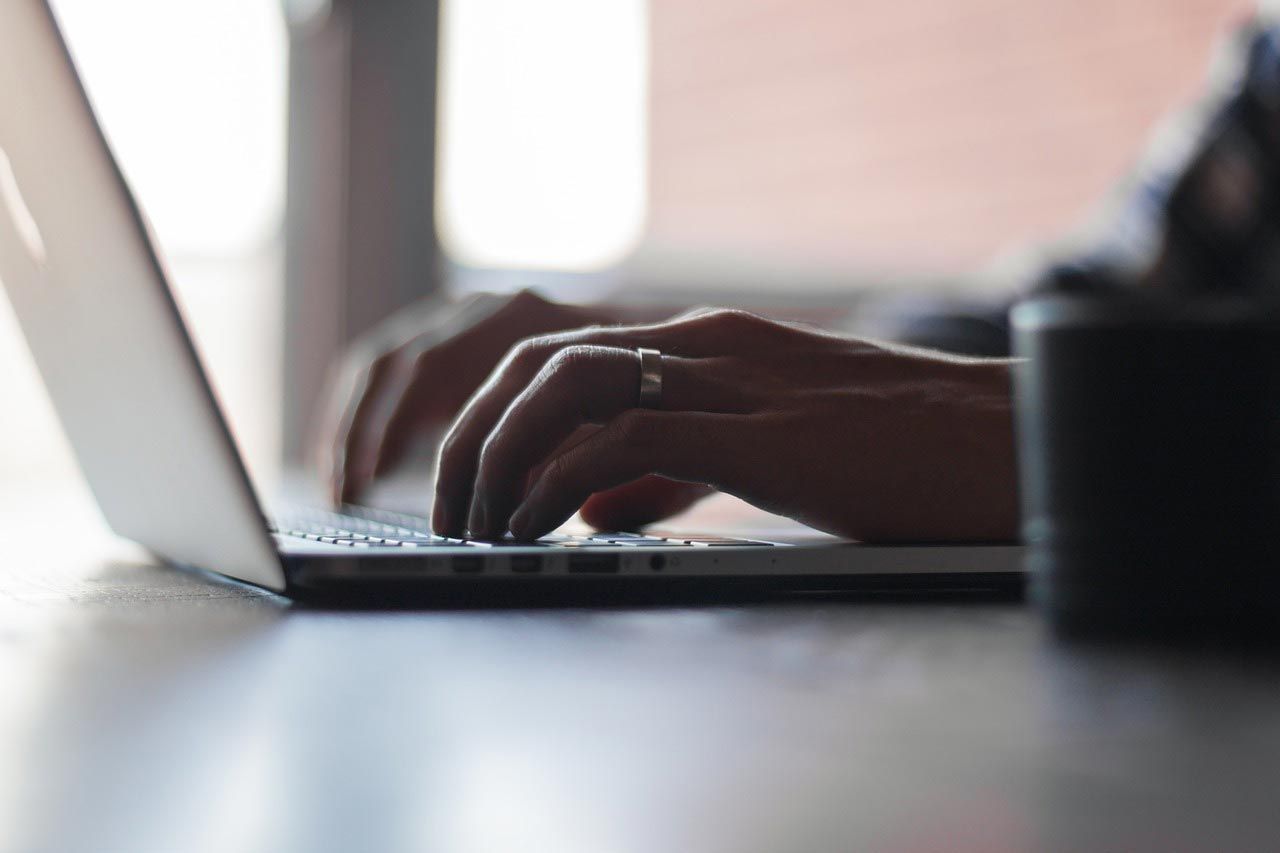 In Late 2014 I Finally Took A Look At My Business…
…because my husband knew that it couldn't go on like this and finally sat me down. (bout time. lol)
So after 2 days of writing EVERYTHING down in detail, because I never tracked anything in my business prior…..
I almost fainted.
For the past 2 years I was losing money. A lot.
I worked my ASS off for all of those years!
I did late nights, had no family time… and I ran at a loss!!!
I was basically giving away services for free.
I cried and cried. I couldn't believe it. I was embarrassed.
Here's What I Finally Realised:
I wasn't charging enough.
The products cost more money than I made and most of all,
I saw my home salon as a hobby and not as a proper business.
I was too soft with my business approach and didn't really know much about outgoings vs. income.
I loved my clients and I thought, by giving a lot of freebies, cheaper prices etc.
I would actually be busier and more liked, have more clients and more money.
Sound familiar??
That was a big mistake! After a week of crying, depression and considering going back to work for someone (gulp- hated it), I decided to give this one last go.
I needed to change my mindset, my money believes and really concentrate on the business side of things. So basically…Have a do-over.
Completely.
I had to put on my big girl pants and actually learn how a profitable business was run.
For real.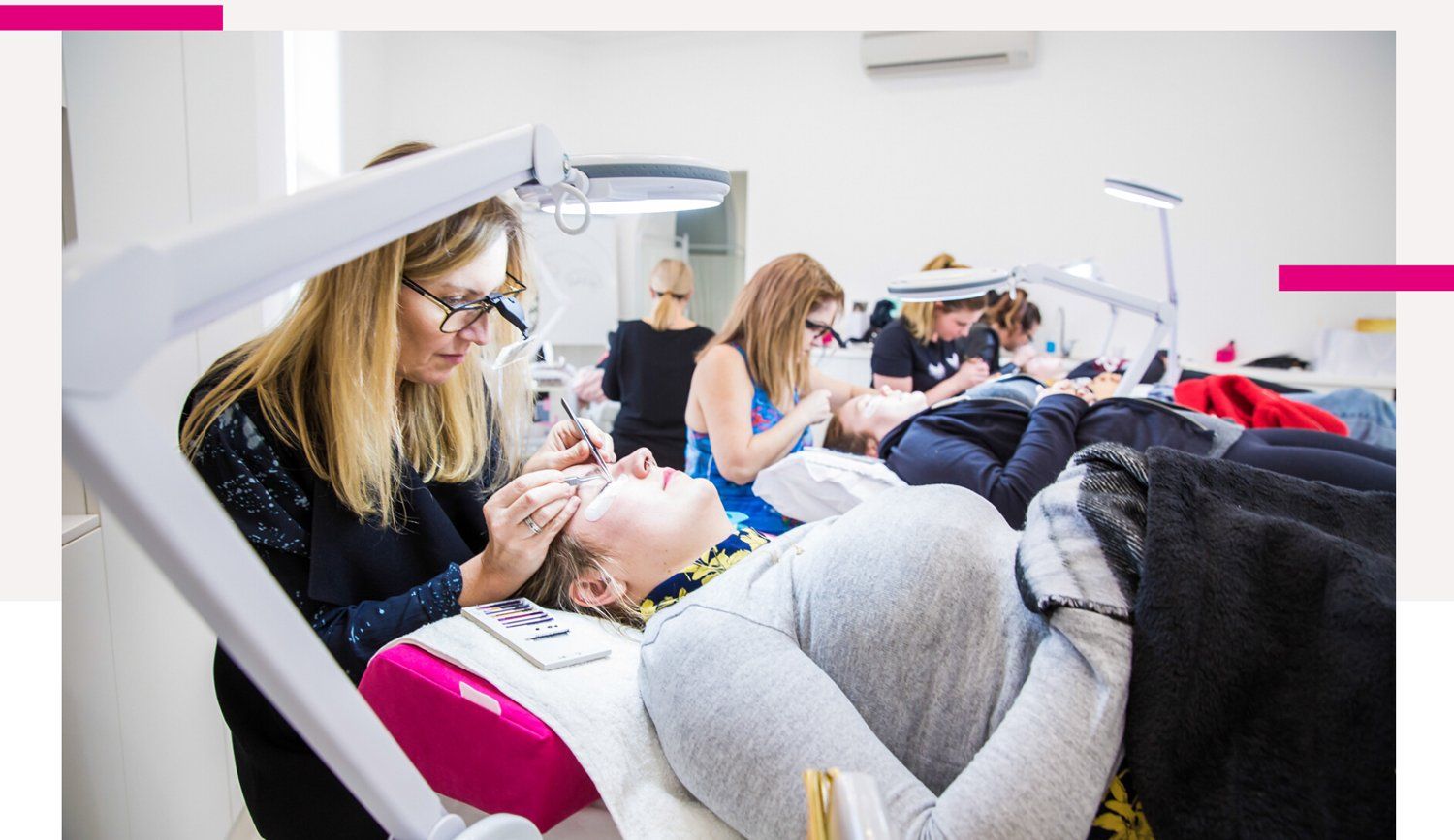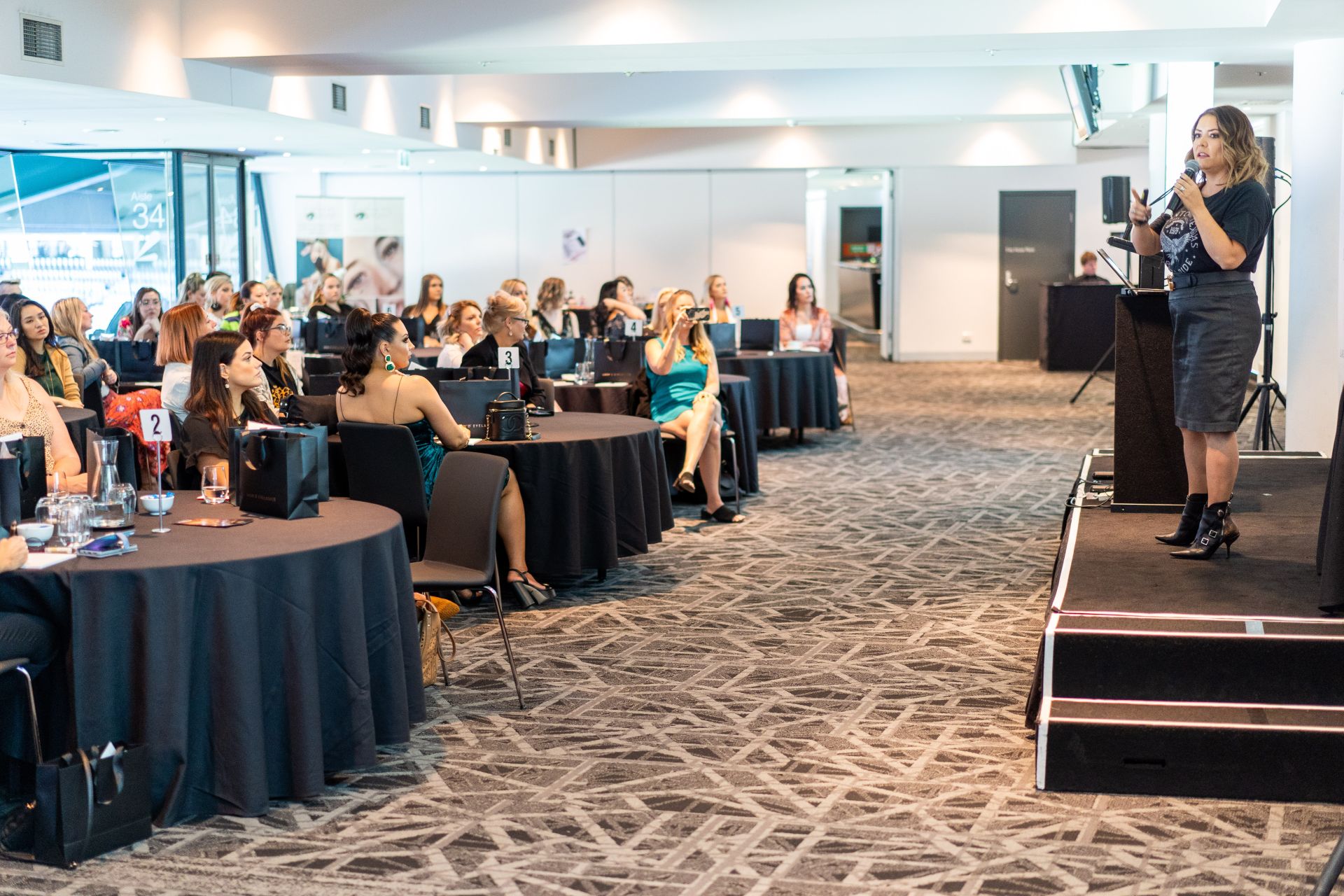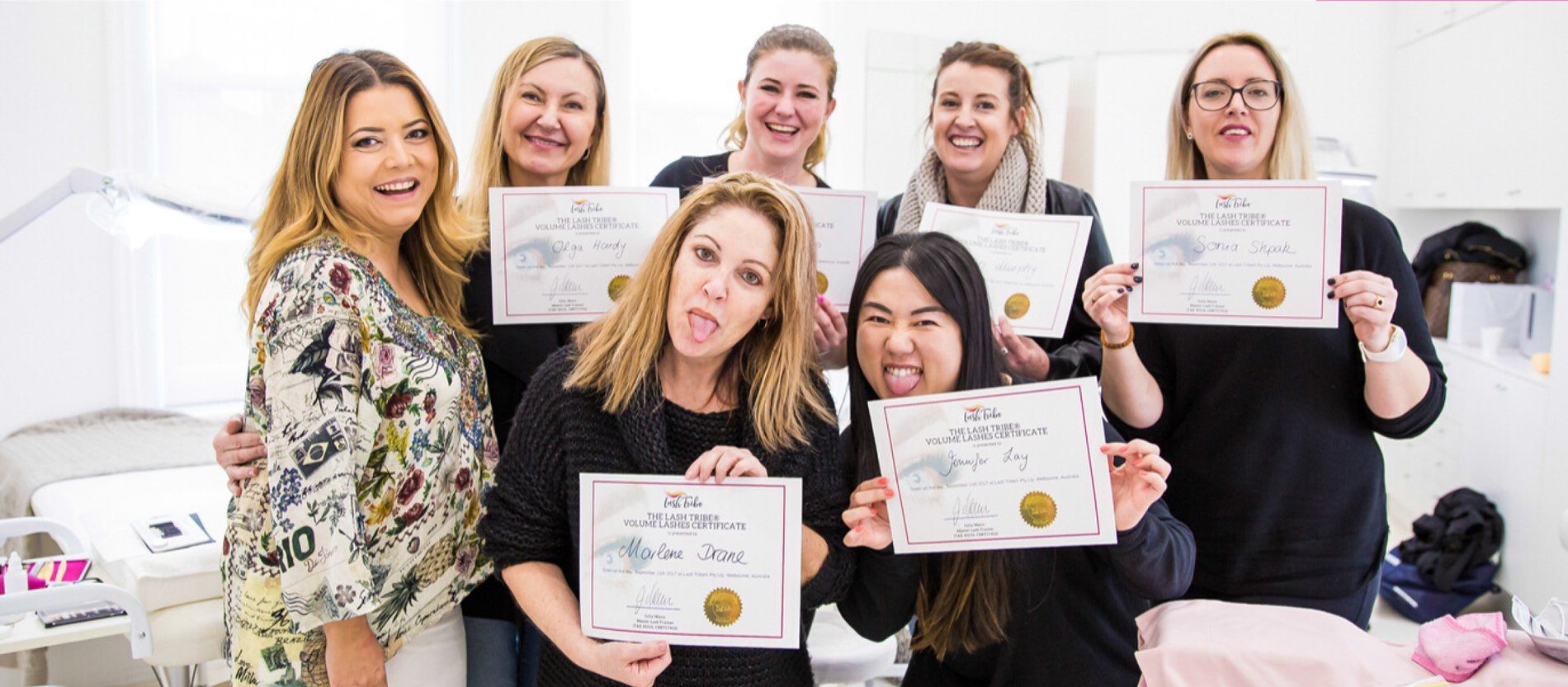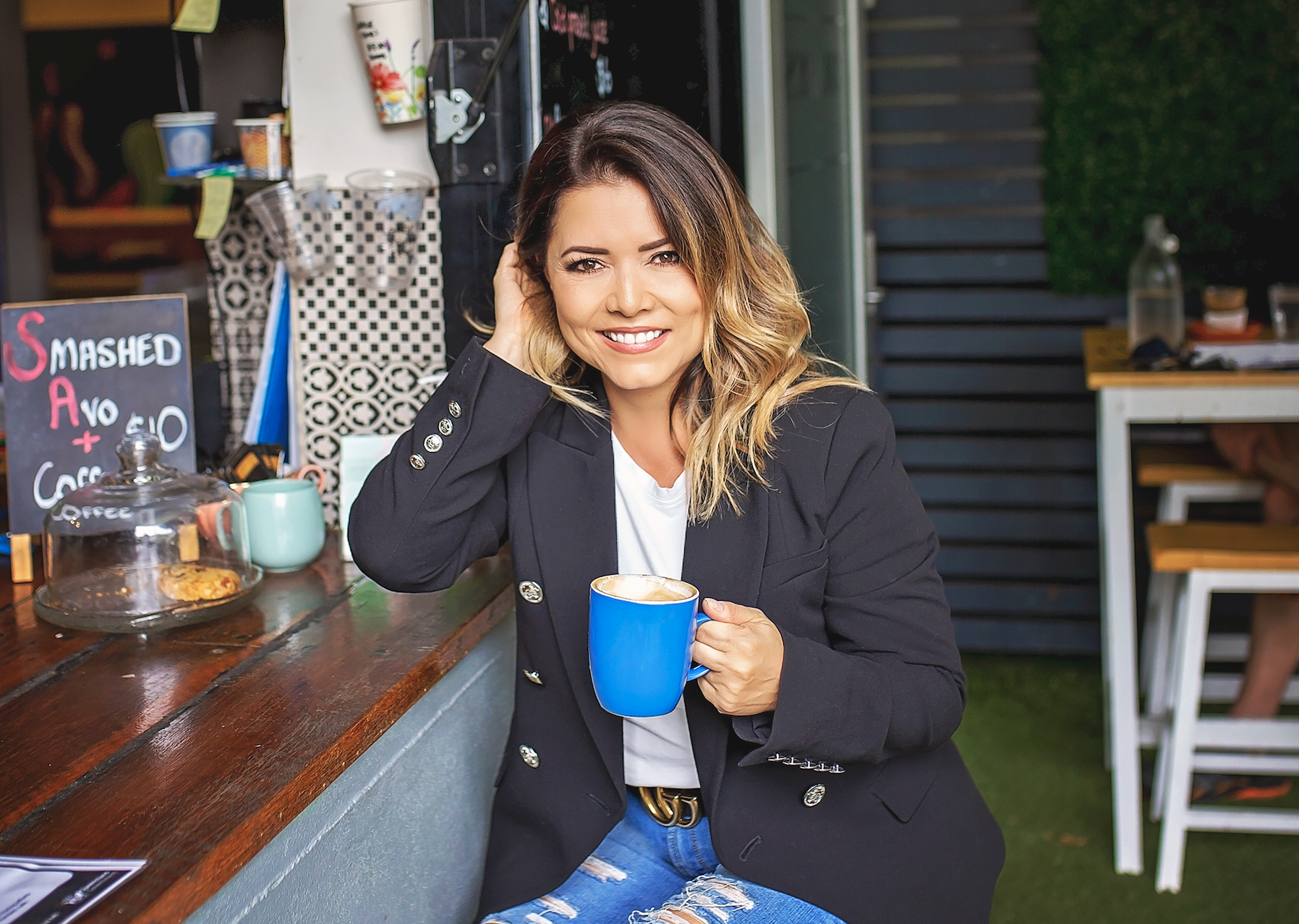 At my wits end, and scraping together our savings, I did a couple of business courses, online coaching and with the help of my mentors and a lot of research, it finally worked out in my favour.

I knew what I needed to do.

The result: I built a 7 figure business, traveled the world , won lots of awards…and now own one of the biggest Lash Academies in the world!

Now I teach you how to do the same. It is all about lashes, business and branding and to build amazingly fulfilling and successful businesses.

It's all about being consistent, learning the best skills and business practices.

By the time I have taught you everything I know, with the help of our guest trainers and our amazing community, NOTHING can stop you from creating the business of your dreams, amazing Lashes and a full booking system with clients that will become raving fans.

I am looking forward to working with you soon…:-)
XOXO, Julia